See this wall?
Yeah, that one. That big, tall blank one with the random shelf/ledge at the top? Well that bad boy has been giving me the evil eye since I moved in.
Yes, that was over 2 years ago but I have been afraid to commit to something.. Until now. I decided a simple gallery wall would look great. Enter: Family Dollar. They have picture frames there on the cheap with only one design flaw (more on that later).
I picked up 10 frames that were around $5 each. Not bad for an 11x14 size. Anyways, I knew the brown color wasn't staying but wasn't sure if I wanted to paint them white or something that would inject some color when people enter the house. Enter: Lowes. I picked up 2 cans of spray paint in glossy Mediterranean.
And the rest was history. Well, kind of. I used a laser level figuring it would be the easiest and most accurate way. I took my time measuring to space them out being very meticulous. Hung the frames up and they were completely off. After about an hour of checking my work, complaining to my mom, and being completely confused, I took all the frames off and discovered this.
The hangers were off by quite a significant amount! Some were even put on crooked. I should have realized this sooner but I didn't. So I measured specifically for each frame and wound up with this.
And here's a view from entering the garage.
Now to fill the frames. My biggest downfall. I'm imaging either all black and white
photo's or maybe some graphic fabric.
Do you like? I'll be sure to update you the
second I fill these bad boys!
Lindsey
PS. I've linked up to (and accidentally put my own name instead of a description name. Doh!):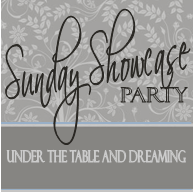 and to
Centsational Girl